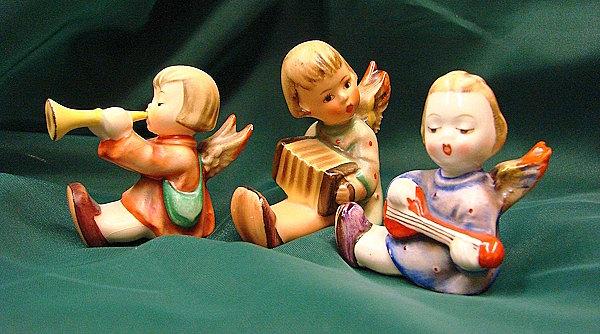 Join the RCO as we are hosted by
Centerville high school!
Sunday, December 3 * 3:30 p.m.
507 Willow Grove Road, Centerville, IN
Selections from The Nutcracker – Pyotr Tchaikovsky
March * Dance of the Sugar Plum Fairy * Waltz of the Flowers
Music from Ben-Hur – Miklos Rozsa
Nativity Scene * Overture
A Christmas Treat – Robert Bowden
Stille Nacht – arr. Chip Davis
Have Yourself a Merry Little Christmas – Hugh Martin/Ralph Blane
Sleigh Ride – Frederick Delius
March of the Toys from Babes in Toyland – Victor Herbert
Winter Wonderland – Irving Berlin
A Christmas Festival – Leroy Anderson
PROGRAM NOTES
Nutcracker Suite – Pyotr Tchaikovsky (1840-1893)
Edited by Clark McAlister and Merle Isaac
This classic ballet was first performed in 1892.  Today we present three pieces from this perennial holiday favorite: 
1. "March"
2. "Dance of the Sugar Plum Fairy"
3. "Waltz of the Flowers"
Music from Ben-Hur – Miklos Rozsa (1907-1995)
The novel Ben-Hur was written by Civil War General Lew Wallace, who was born in Brookville, Indiana, and died in Crawfordsville, Indiana, after a long career as a lawyer, solider, and diplomat.
1. "Nativity Scene" – This music accompanies the opening scene of the 1959 movie. You can see the video at https://www.youtube.com/wach?v=b654a_u474Q   
2. "Overture" – The overture follows the nativity scene. You hear much of the pomp and grandeur of the ancient Roman Empire (minus the chariot race).
A Christmas Treat – Robert C. Bowden
This medley of seven Christmas favorites sounds deceptively easy, but I assure you it takes many accomplished musicians to pull this off! Bowden was the conductor and chief arranger for the Mormon Youth Symphony and Choir from 1974-99. This medley includes "Up On the Housetop"; "Jolly Old St. Nicholas"; "I Saw Three Ships"; "O Come, O Come, Emmanuel"; "God Rest Ye Merry, Gentlemen"; "O Holy Night"; and "Jingle Bells."
Stille Nacht – Franz Gruber (1787-1863)
Arranged by Chip Davis (1947- ) and Calvin Custer
Silent Night" was written in 1818 and has been a part of our Christmas celebrations ever since. This ethereal arrangement is based on the recording Davis did with Mannheim Steamroller, the group he founded in 1974 to mix classical and new age techniques. This piece concludes the first Mannheim Steamroller Christmas album, released in 1984. 
Have Yourself a Merry Little Christmas – Hugh Martin and Ralph Blane
Arranged by John Whitney
Written for the 1944 movie Meet Me in St. Louis and first performed by Judy Garland, this song (along with "Chestnuts Roasting on an Open Fire") are consistently in the top 10 most popular Christmas songs each year.
Sleigh Ride – Frederick Delius (1862-1934)
Written as one of Three Small Tone Poems in 1890, this piece was originally entitled "Winter Night."  Delius was born in England to German parents, ran an orange plantation in Florida, and eventually settled in France. This is not the Leroy Anderson version popularized by the Boston Pops; it has a completely different melody and a center section that sounds like a short visit to a neighbor before returning home.
March of the Toys from Babes in Toyland – Victor Herbert (1859-1924)
Herbert was an American composer primarily known for operettas and other light music even though he also wrote many serious works. He was also a leading figure in securing the rights of composers to their music through the establishment of copyright laws. Babes in Toyland was first produced in 1903 in Chicago. After a successful run of 192 performances in New York, the show ran for many years across the country with  multiple touring companies.
White Christmas – Irving Berlin (1888-1989)
Arranged by Robert Russell Bennett (1894-1981)
This was first performed by Bing Crosby in the 1942 movie Holiday Inn. Crosby's recording was the best-selling single in any music category for more than 50 years. The next year at the Academy Awards, Irving Berlin was the presenter for Best Song and had to award the Oscar to himself when this song won.
A Christmas Festival – Leroy Anderson (1908-1975)
This arrangement from 1952 contains some of the most traditional Christmas pieces, even a quodlibet of "Adeste Fideles" with "Jingle Bells."